We are happy to announce that our Co-Founder and CRO, Elina Pedersen, will expertly moderate a «Trade Tech: The Golden Compass Towards Win-Win» panel discussion at the iFX EXPO International in Limassol, Cyprus.
This panel discussion will explore how technology can help brokers and traders achieve optimal results in the ever-changing financial markets.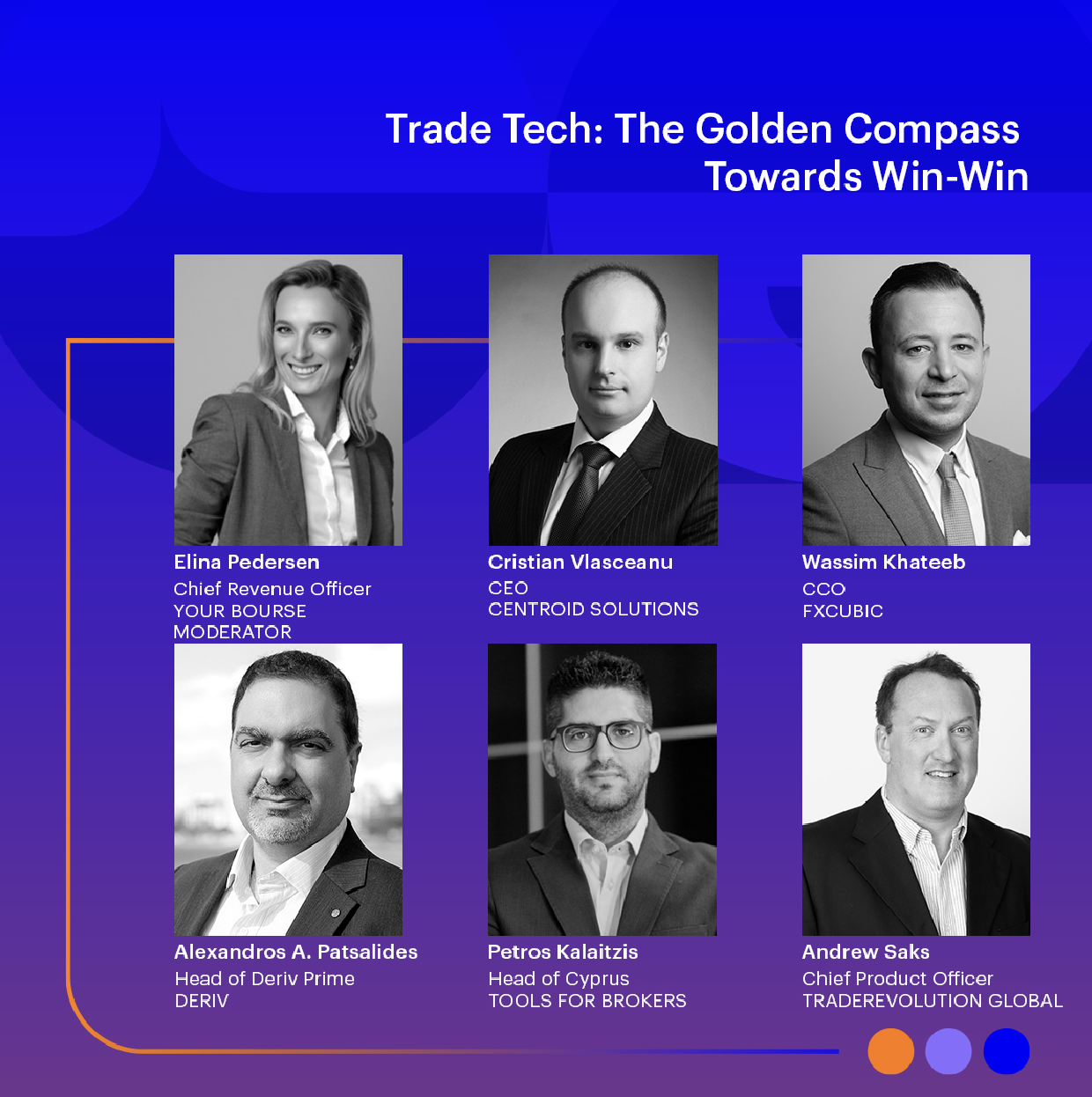 The iFX EXPO International is the world's first and largest financial B2B expo, where you can connect with C-level executives from the most prominent international companies, learn from inspiring industry experts, and discover invaluable tools to grow your business successfully.
The panel discussion will take place on September 21st in the Speaker Hall at 14:00.
Don't miss this opportunity to learn from some of the best minds in the trade tech field and discover how you can use technology towards win-win outcomes.